MultiWii GUI
From MultiWii
Version
2.0.1
Usage
Download the current version from multiwii.com
Unzip the file
Open the config folder
If you have windows choose the "Windows" folder and run the .exe file
Current issue
Some computers have lag spikes
Checkboxes sometimes won't turn on or off
ScreenShot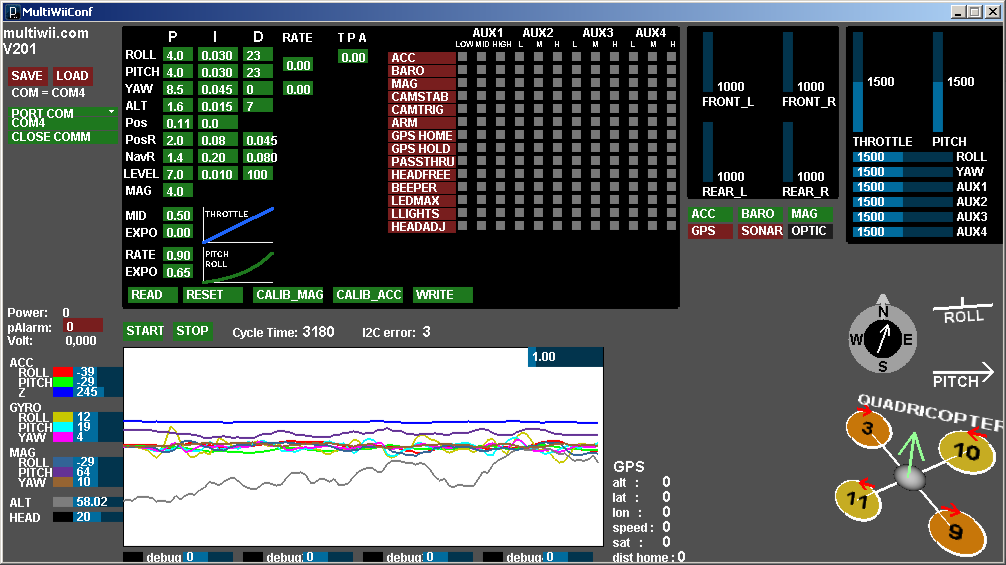 Communications
V201: Displays the current version of the firmware on the board (When connected).
SAVE: Save the current config to a file on disk.
LOAD: Load the config from file.
PORT COM: Select the COM port to use, to connect to the MultiWii over USB / FTDI.
Parameters / Settings
Expo Settings: Set the Expo and Rate settings for Throttle, or Pitch/Roll
Calibration: Allows you to set the Magnetometer and Accelerometer calibration from the GCS.
Read/Write: Reads/Writes the settings to/from the board.
Feature Grid: Allows you to tie specific Flight Modes or sensors to Tx channels. To set a mode to "Always On", check all three boxes for that mode (Low, Medium and High).
Sensors / Debug
Output
Input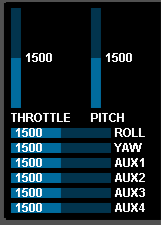 Visualization