Hi,
After I found some tutorials like this one:
https://www.mydronelab.com/blog/arduino-quadcopter.html
I wanted to try to make such an Arduino quadcopter, as it seems very easy as described in the tutorial. I wanted to use an Arduino Nano and I bought various IMU boards (GY-85, MPU6050, also this one:
https://www.ebay.com/itm/9-Axis-IMU-LSM ... 2749.l2649
)
Selection for any of the IMU boards, compiling, and programming my Arduino works fine. When I open the MultiWiiConf GUI, I can connect via the COM port. However, once I press the "Start" button, the program stops and I see that a .txt file is generated: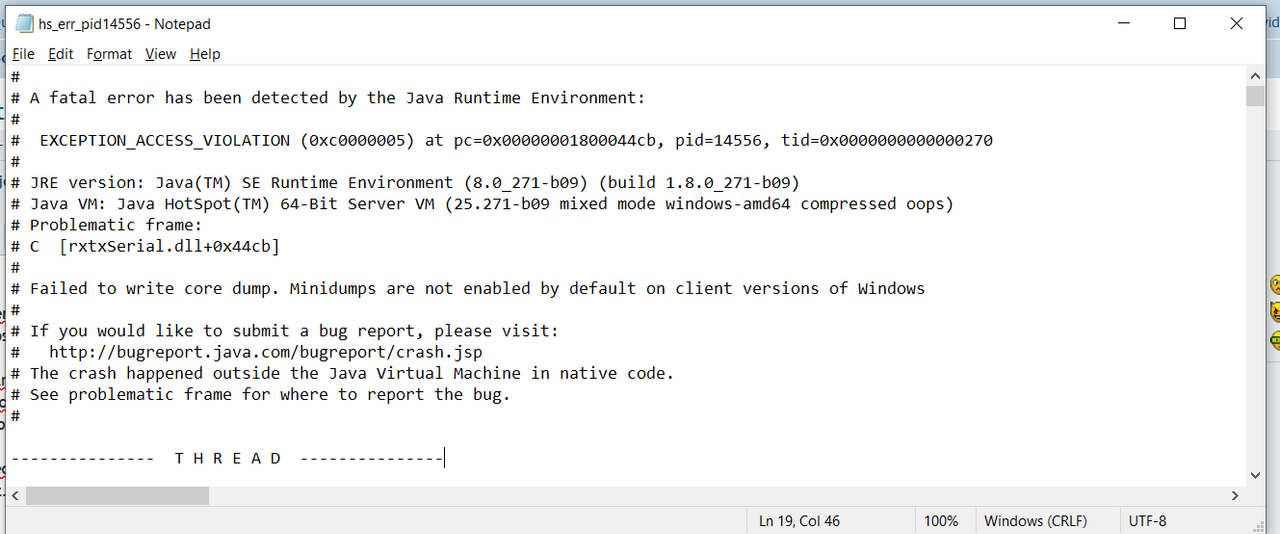 Some error on the rxtxSerial.dll file?
I cannot find out what the problem exactly is. Anyone who has seen a similar error, and could perhaps help me to solve this? The MultiWii looks very promising to me, always wanted to try building a homemade quadcopter, but unfortunately, so far it does not work.