Hi guys. GeorgeS newbie here. I've been at this project for weeks now and I'm up against a wall on this. I hope you guys can help me figure this out. I've done a bunch of searches and tried various things to no avail
but please let me explain my problem.
My HK Multi wii Pro FC board is working pretty well. GPS is working. Flight deck looks good and I can see my copter on the mission tab as shown below: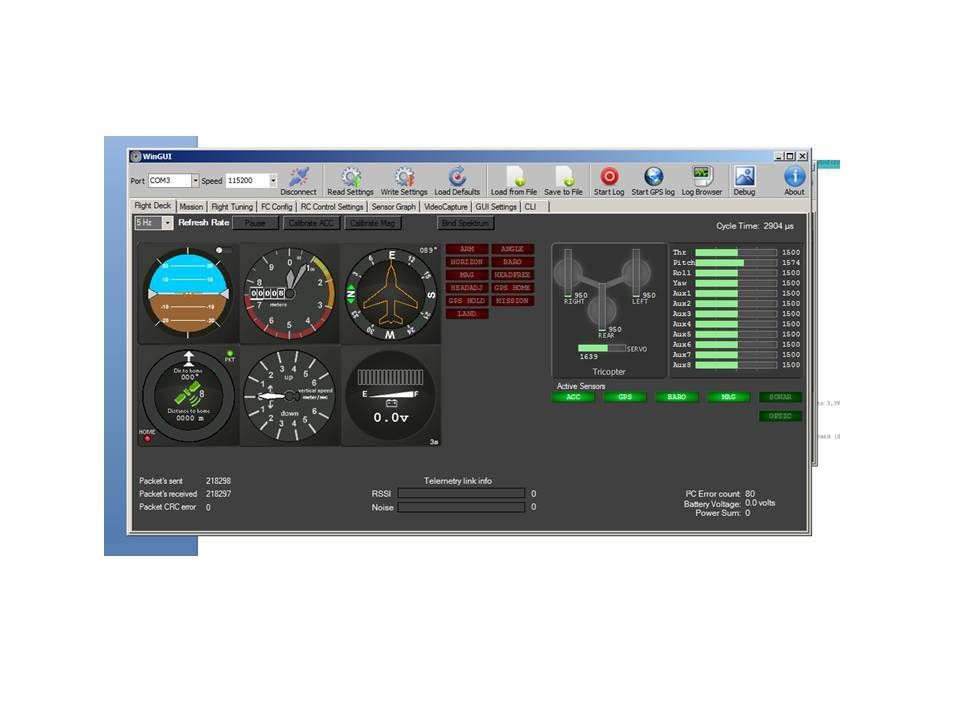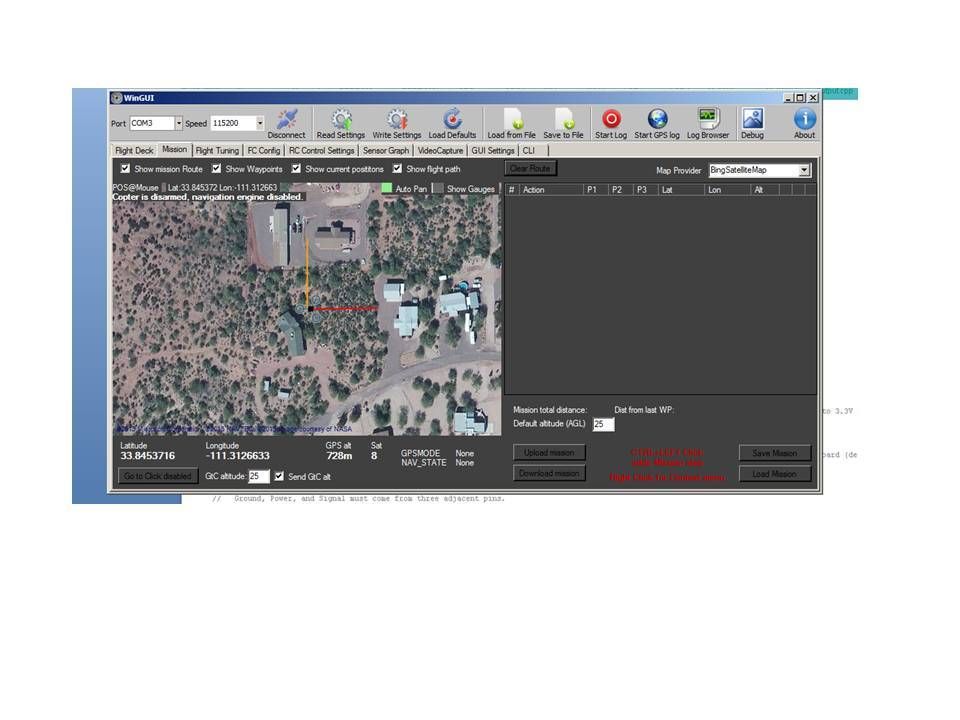 I'm running an older Spectrum reciever and transmitter as shown below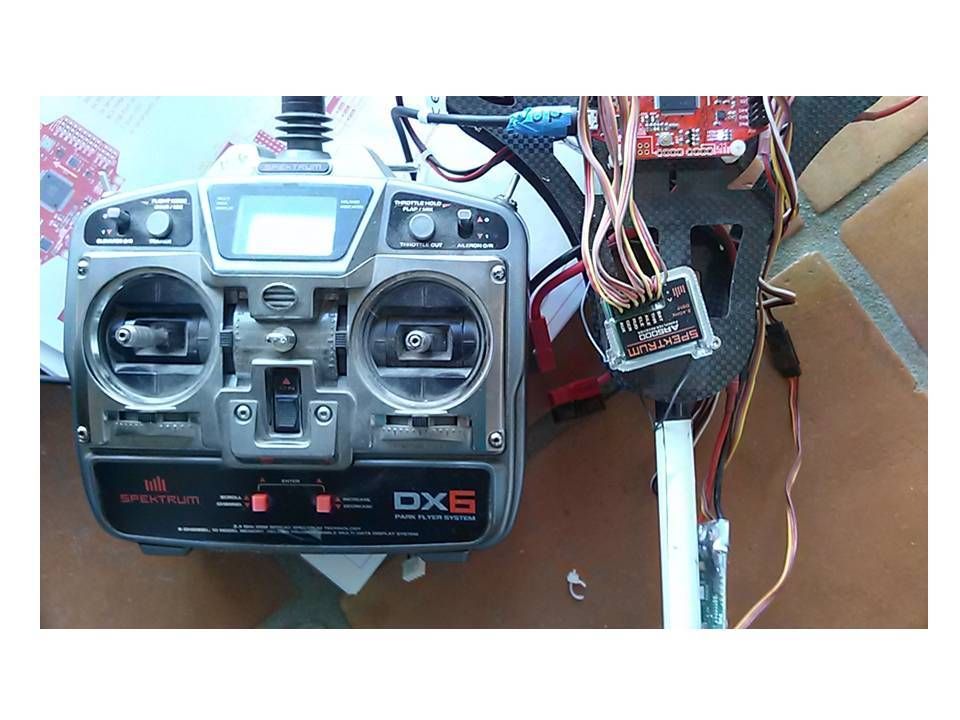 I've changed the sketch to arm the board with roll. I still can't get the board to see my reciever inputs as shown in the photo above on the flight deck nor can I get the board to arm.
I have a sneeking suspicion there is something in the sketch that is wrong. Here is a photo of the arduino code.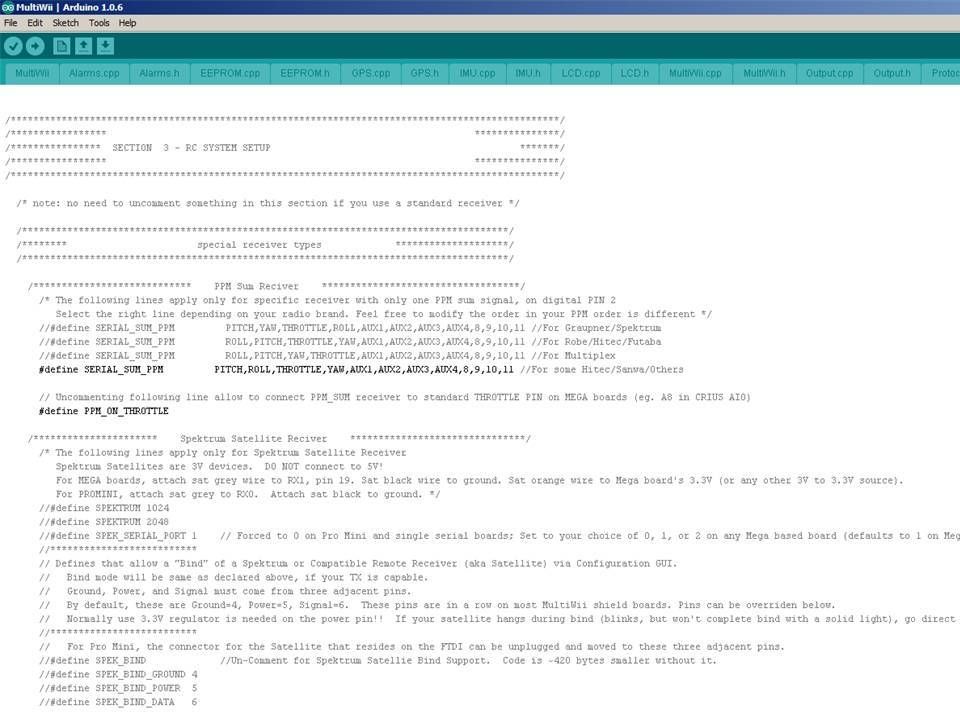 I have not changed anything in this reciever code. Should I have a different line uncommented.
Any help would be appreciated. I can't give up yet. I have too much time invested in this project